Rights Stuff is a international consultancy providing content strategy and pragmatic licensing services, including content curation, acquisition, distribution and development, with specific emphasis on maximizing the potential of 'Rights' and 'Windows' across evolving VOD, digital and traditional media.
Since 1999 Rights Stuff has been at the forefront of developments in entertainment content and the industry, including its changing players and the various methods of distribution. Rights Stuff crosses the bridge between tech companies, telecom, online and other service operators, and the entertainment world.
Wendy L. Bernfeld, Founder, Managing Director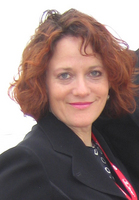 Montreal-born, 30+ years experience (20+ years in Europe)
Founded Media Business Affairs and Project Consultancy Rights Stuff (1999)
Former Chief Executive Officer and Board Member, Canal+ International Acquisitions (formerly ProNet / FilmNet / Nethold): joint program buying and administration, channel startup project consulting for channels in Scandinavia, Benelux, Central Europe, Italy, Spain, Greece, Africa, Middle East (1993-98)
Former Managing Director, Atlantis International (now Alliance-Atlantis): International TV distribution and co-production (1991-93)
VP Program Acquisition and Special Projects, The Movie Network (First Choice), Canada, (1984-91)
Former private practice litigation and entertainment lawyer (1982-84), former Law Clerk to Chief Justice, Supreme Court (1981-82)
Ontario Bar (1982), and Roll of Solicitors (England and Wales, since 1994)
Juris Doctor/Bachelor of Laws (J.D./LLB) (1980), Queens University, Canada,
Prior: one year MBA and BA (before early acceptance to Law) (University of Toronto and McGill University)
INDUSTRY ACTIVITIES AND ARTICLES
Wendy is a frequent lecturer on digital media, as well as a strong supporter of the production and festival sectors, including on digital sector juries and advisory boards: CMF (Canada Media Fund), IDFA (International Documentary Festival Amsterdam) , IFFR (International Film Festival Rotterdam), Binger Film Institute, Seize the Night Outdoor FilmFest, The Film Collaborative, MinersInc/MyNK blockchain VOD, and BlockFilm.io (Canada), etc.
Wendy was named as one of the "Brave Thinkers of Indie Film, 2010" by Oscar-winning independent producer Ted Hope. She has been featured in various trade press on digital sector and VOD since then, and her own published articles include:
Drawing on her early days litigation roots, with decades of industry business experience since, she is from time to time called upon to be an expert witness or to step in as pragmatic mediator in the entertainment industry.
Additional Resources
From time to time Rights Stuff draws upon and/or works together with other experienced local and international teams and resources (such as USA-based content strategy consultants, programming buyers, media lawyers, technology experts, M&A media teams, research groups, sports and related channel carriage specialists, and finance experts, etc.), as needed on a per-project basis:
Based in Dublin, Amory B. Schwartz is an American with more than 25 years of experience in international media business development, concentrating on television and digital media. Based in Dublin since 2000, Amory was the founder and chief executive of NASN (the North American Sports Network), the European start-up formed in 2002 that was acquired by ESPN, Inc, in 2007 for a reported figure of $120m. NASN was initially backed by Paul Allen's Vulcan Ventures, and later by Benchmark Capital
After several years with Rights Stuff as a principal in Irish subsidiary Rights Stuff Media Ireland, and then as a Director and advisor to QYOU Media, a hybrid linear/nonlinear service curating the best of made-for-web video for pay/tv and a former client of Rights Stuff.
Amory is currently a senior media consultant, concentrating on sports and other entertainment projects, including channel and platform development/ distribution, content licensing, gaming and digital media. In 2010, Amory and his partners established The Outdoor Channel HD, the hunting and fishing themed network that is currently distributed in Europe and the Middle East, in partnership with AMC Chello Zone.
Amory has served several companies in senior positions, focusing on business strategy and execution. These roles included: serving as Vice President of Strategic Business at Parthus Technologies; and as VP of Business and Legal Affairs at ProNet (the programming acquisition subsidiary of Nethold -- and later Canal Plus).
Earlier in his career, Amory was a corporate/intellectual property associate in the NY /London offices of the law firm, Debevoise & Plimpton. Amory graduated magna cum laude from Princeton University in and received his J.D. from the Columbia University School of Law.
Johanneke de Vos (BV)
Business affairs consulting services in media/entertainment
Based in Amsterdam, The Netherlands
More than 20 years of experience in free/basic tv, pay tv, on demand and digital (web, mobile) media, including for Vodafone Libertel BV (vodafone.nl), MIH/Naspers (Naspers.com), Canal+, Nova/Forthnet and CBS
Focus on international content acquisition and channel distribution agreements for multiple platforms, territories, rights and channels
Specialities: drafting, reviewing and (legal) negotiating of major US studio output agreements, other (independent) licensing agreements and channel distribution agreements, including tech review
In addition, wide expertise in compiling standard forms, due diligence projects, (re)structuring of agreements
UK and South African qualifications
About Corporate Finance Investment Bank (Thomas Dey/team) // www.acfib.com
Leading, specialist advisory boutique (UK, LA,NYC) - media sector finance and M&A
Cole Media, based in LA, with a global client base, business strategy, operational, and planning assistance to help companies launch and evaluate media-related businesses.
Practice areas include cable and broadcast television, SVOD, broadband, mobile, transactional and free VOD, etc.
Clients included Netflix, Yahoo!, Comcast Int'l, OWN, SK Planet, Qualcomm, Tribune Digital, Ovation TV, BBCWW, Hasbro, AP
Based in Seatle/Washington State
Award-winning and high-energy public relations, corporate communications and branding executive for 30+ years.
Strategic and tactical execution spans the virtual reality (VR), telecommunications, digital entertainment, wireless, Internet, high-tech, venture capital, and health care industries.
Has developed, grown and led corporate communications, branding and public relations departments/programs for large global organizations, start-up companies and international public relations agencies.
Now also focussed on film and webseries sector, filmmakers, platforms, technology company crossover.
As the founder of pr.com (prdot.com), she built a highly effective 22-person company that served wireless, Internet, telecommunications clients, investment firms and industry associations. pr.com (prdot.com) was successfully acquired by a global agency.
Clients include: VRstudios, Tom Skerritt's Heyou Media, Clearwire, Craig McCaw's Eagle River Investments, T-Mobile, Microsoft, SAP, McCaw Cellular Communications, Teledesic, Ignition Partners, Picnic, Cardiac Insight
Canadian, living in Europe since 1994.
Market growth blueprints -to increase performance engaging and converting relevant audiences; Marketing budget optimization and forecasting – AI Automated MMM, MTA, ROMI.
Everything Digital including Cloud Services delivery and/or advisory: AImedia – DSP, Facebook, Search; AI 1st party profiling; AI creative content optimization; CRM; marketing automation business integration, innovation
Ventures: Gift for revealing hidden value within ventures which have high market potential.
Global clients include: BMW, MINI, IBM, Philips, Fiat Chrysler Automotive, Xing, NXP, and various innovative ventures.
Australian born
Freelance researcher (VR and non VR)
Linear film buyer via Rights Stuff BV/clients
Festival Producer VRDays Europe and IFFR
Jesper Westra - Media Researcher
Support research for in-house and external seminars, industry trades articles
Trends re: programming, digital media, festivals, VOD, blockchain, VR and emerging digital platforms/technologies.