Rights Stuff is a international consultancy providing content strategy and pragmatic licensing services, including content acquisition, distribution and development, with specific emphasis on maximizing the potential of 'Rights' and 'Windows' across evolving VOD, digital and traditional media.
Since 1999 Rights Stuff has been at the forefront of developments in entertainment content and the industry, including its changing players and the various methods of distribution. Rights Stuff crosses the bridge between tech companies, telecom, online and other service operators, and the entertainment world.
Wendy L. Bernfeld, Founder, Managing Director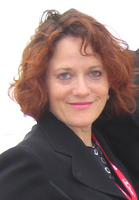 Montreal-born, 30+ years experience (20+ years in Europe)
Founded Media Business Affairs and Project Consultancy Rights Stuff (1999)
Former Chief Executive Officer and Board Member, Canal+ International Acquisitions (formerly ProNet / FilmNet / Nethold): joint program buying and administration, channel startup project consulting for channels in Scandinavia, Benelux, Central Europe, Italy, Spain, Greece, Africa, Middle East (1993-98)
Former Managing Director, Atlantis International (now Alliance-Atlantis): International TV distribution and co-production (1991-93)
VP Program Acquisition and Special Projects, The Movie Network (First Choice), Canada, (1984-91)
Former private practice litigation and entertainment lawyer (1982-84), former Law Clerk to Chief Justice, Supreme Court (1981-82)
Ontario Bar (1982), and Roll of Solicitors (England and Wales, since 1994)
Juris Doctor/Bachelor of Laws (J.D./LLB) (1980), Queens University, Canada,
Prior: one year MBA and BA (before early acceptance to Law) (University of Toronto and McGill University)
INDUSTRY ACTIVITIES AND ARTICLES
Wendy is a frequent lecturer on digital media, as well as a strong supporter of the production and festival sectors, including on advisory boards (IDFA, Binger Film Institute, Seize the Night Outdoor FilmFest, www.thefilmcollaborative.org, Viewster Online Film Fest, etc.
Amory Schwartz, Director, Rights Stuff (Ireland)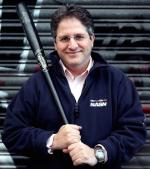 Based in Dublin, Ireland, Amory is an American who has lived in Europe since 1993. Amory has 20+ years of experience in international media business development and strategy, including TV and new (digital) media, with an impressive record of establishing sports and other thematic channels and services. Amory has had success raising equity funding for new projects, and developing and managing new business ideas from conception to launch.
Amory is currently a senior media consultant, concentrating on sports and other entertainment projects, including channel and platform development/ distribution, content licensing and digital media.
Alongside work with Rights Stuff, Amory's recent ventures include: (i) advising THE QYOU, a new hybrid linear/non-linear TV service curating the best Made-for-Web programming for the worldwide pay TV industry; (ii) establishing Sport Authority, an online B2B sports programming video service for the regulated European online betting industry, and (iii) developing The Outdoor Channel HD hunting and fishing themed TV network in EMEA, alongside partners Chellozone.
Over the past decade Amory has negotiated over 75 linear and cross platform channel carriage deals in Europe & The Middle East.
Previously, Amory was the founder and CEO of NASN (North American Sports Network), the European sports network that was acquired by ESPN in 2007. At the time of ESPN's acquisition of NASN, NASN was available in nearly 15 million homes in over 65 countries in Europe/Middle East. Amory developed and managed NASN from its inception in 2002. While at ESPN, Amory oversaw the launch of the ESPN 360 broadband player, ESPN's signature online destination for live sports, news and highlights.
Prior senior management roles have focused on business strategy and execution, including: Vice President of Strategic Business at Parthus Technologies (Dublin), a FTSE 250 company aimed at the mobile internet market; Head of Business Affairs at The Digital Broadcasting Company (London), a start-up pay per view operator; and Director of Business & Legal Affairs at ProNet (Amsterdam), the programming acquisition subsidiary of FilmNet (Nethold), and later Canal+.
Earlier in his career, Amory was a corporate/intellectual property associate in the New York/London offices of the law firm, Debevoise & Plimpton. Amory was graduated magna cum laude from Princeton University in 1985 and received his J.D. from the Columbia University School of Law in 1998. He also has an M.A. from the Courtauld Institute of Art in London.
Additional Resources
From time to time Rights Stuff draws upon and/or works together with other experienced local and international teams and resources (such as USA-based content strategy consultants, programming buyers, media lawyers, technology experts, M&A media teams, research groups, sports and related channel carriage specialists, and finance experts, etc.), as needed on a per-project basis:
About Corporate Finance (Thomas Dey and team) www.aboutcorpfin.com
Leading, specialist advisory boutique (UK, LA,NYC) - media sector finance and M&A
Lisa Roiter: Licensing/Media Research Consultant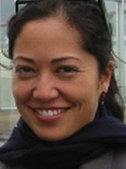 Freelancing at Rights Stuff since 2009, formerly in the Netherlands and now based in New York City.
Support research for in-house and external seminars, including re: programming, new media trends, and/or emerging digital platforms/technologies
Research filtering (industry trade magazines, conferences, new media trend summaries, etc)
Support to Content Licensing team
Previous experience has included: Head of Production (IKA Collective, New York); freelanceTV Commercial and Music Video Producer/Production Manager
Johanneke de Vos (BV)
Business affairs consulting services in media/entertainment
Based in Amsterdam, The Netherlands
More than 18 years of experience in free/basic tv, pay tv, on demand and digital (web, mobile) media, including for Vodafone Libertel BV (vodafone.nl), MIH/Naspers (Naspers.com), and Canal+
Focus on international content acquisition and channel distribution agreements for multiple platforms, territories, rights and channels
Specialities: drafting, reviewing and (legal) negotiating of major US studio output agreements, other (independent) licensing agreements and channel distribution agreements, including tech review
In addition, wide expertise in compiling standard forms, due diligence projects, (re)structuring of agreements
UK and South African qualifications
One of Brazil's leading arts and entertainment law firms, providing full legal services for financing, production and content acquisition/licensing. Its expertise includes the design of legal structures on license models, including fiscal incentives mechanisms in Brazil that benefit the audiovisual sector.
Provides consultancy for TV channels operating in Brazil about fiscal incentives for co-production with the Brazilian independent audiovisual producers.
Has worked for an extensive range of clients, including major telecom and television companies, media groups, cultural and government institutions, including: TV Globo, TV Cultura, Grupo Estado, MTV, ESPN, Claro, Tim, Vivo, and Rio Film.'
Cole Media, based in LA, with a global client base, business strategy, operational, and planning assistance to help companies launch and evaluate media-related businesses.
Practice areas include cable and broadcast television, SVOD, broadband, mobile, transactional and free VOD, etc.
Clients include Netflix, Yahoo!, Comcast Int'l, OWN, SK Planet, Qualcomm, Tribune Digital, Ovation TV
Top provider of content strategy and management services involving digital entertainment
Specializes in helping clients to develop, evaluate and implement their content strategy across multiple distribution platforms, including cable, DSL, IPTV, mobile, etc.
Canadian, living in Europe since 1994.
Digital media, marketing automation business integration, innovation, ventures
Gift for revealing hidden value within ventures which have high market potential.
Audience management strategies from a marketing perspective, cross-channel.
Working with brand to leverage marketing automation as a profit strategies
Work with clients centrally including brands such as: BMW, IBM, Philips, Fiat Group, Xing, iPlay, NXP, and other innovative ventures.Wide Open Networks (John Lindsay) www.wide-open-networks.com